"A winner is a dreamer who has never given up." - Nelson Mandela - 
DAYTONA 34 is a new sporty yet elegant craft. Equipped with outboard engines, walk around deck and central console, it is a spacious and reliable 11-metre boat, providing adn excellent and fun performance to ecsape the everyday world.
Spacious exterior areas, clean symmetric lines and bright interiors: these are its main characteristics, to wich we must add, as tradition at RIO YACHTS, attention to details, high-end finishes and top materials.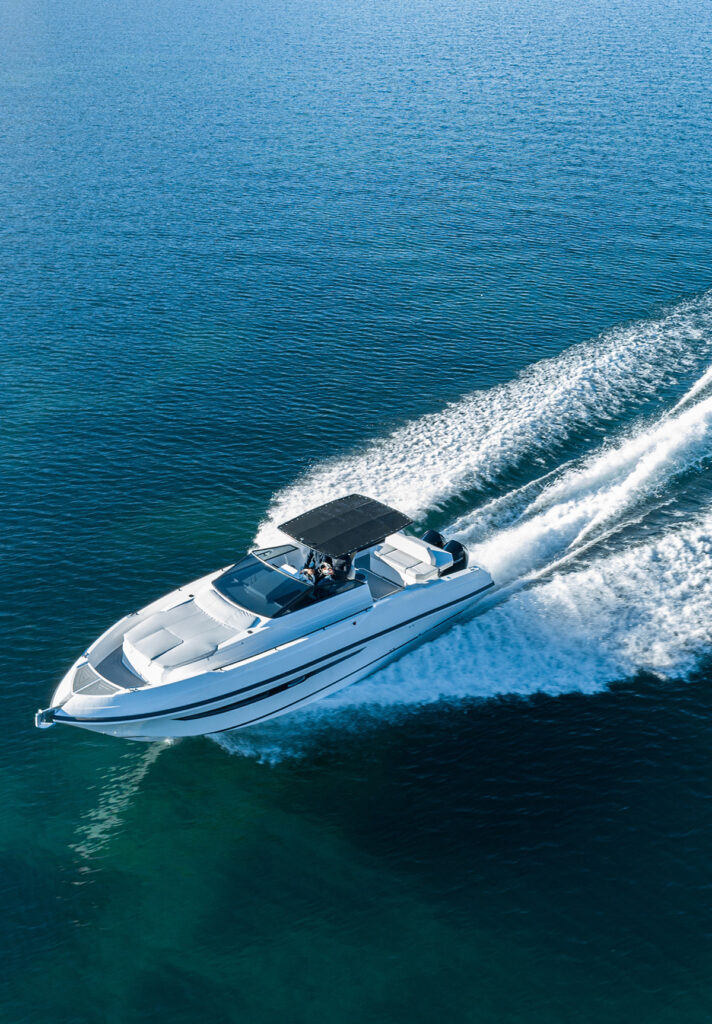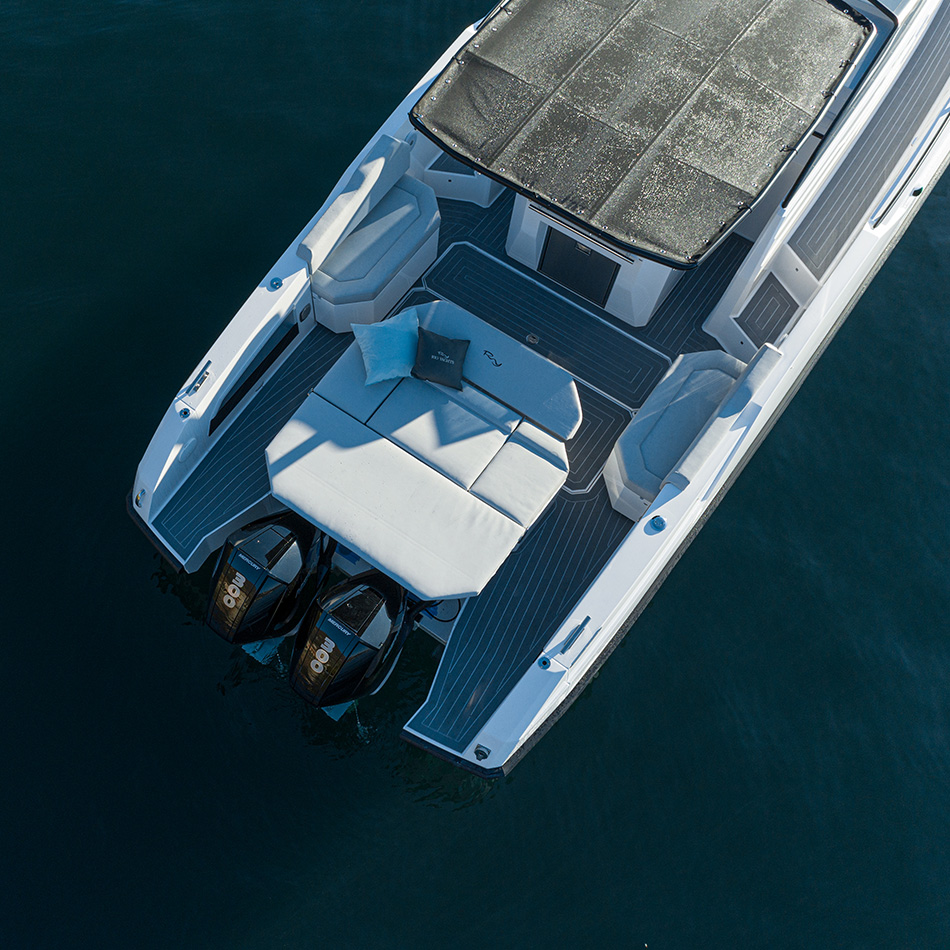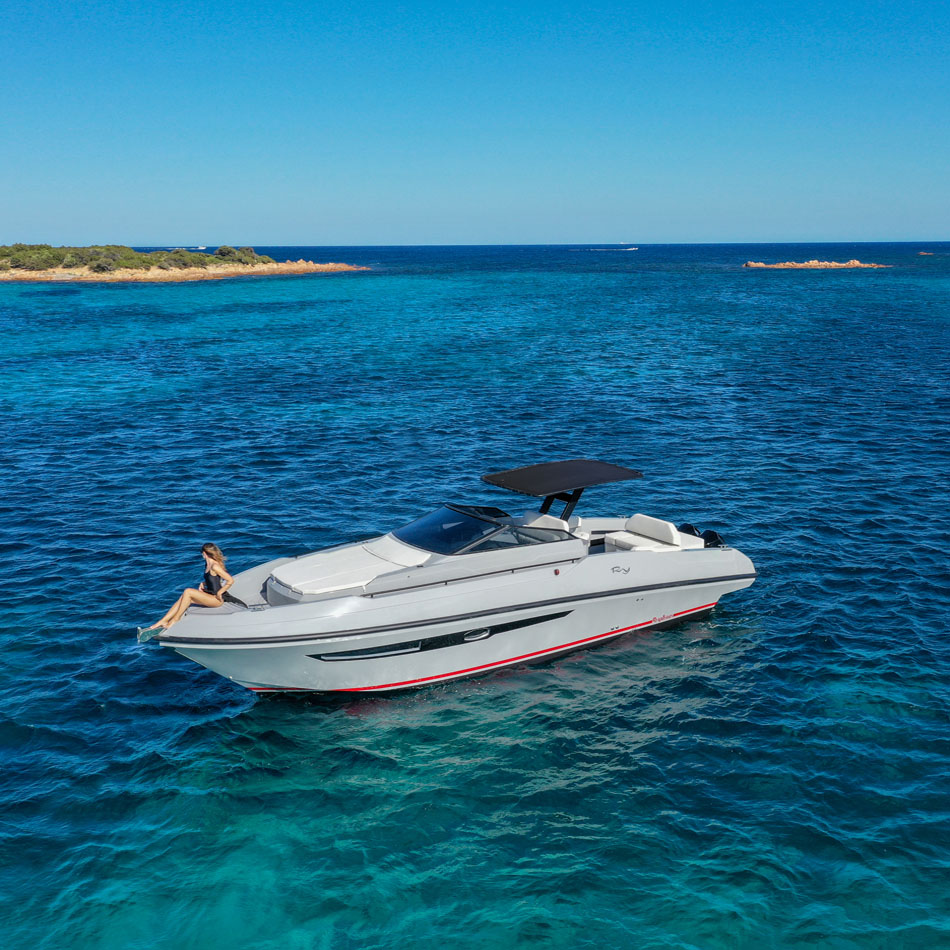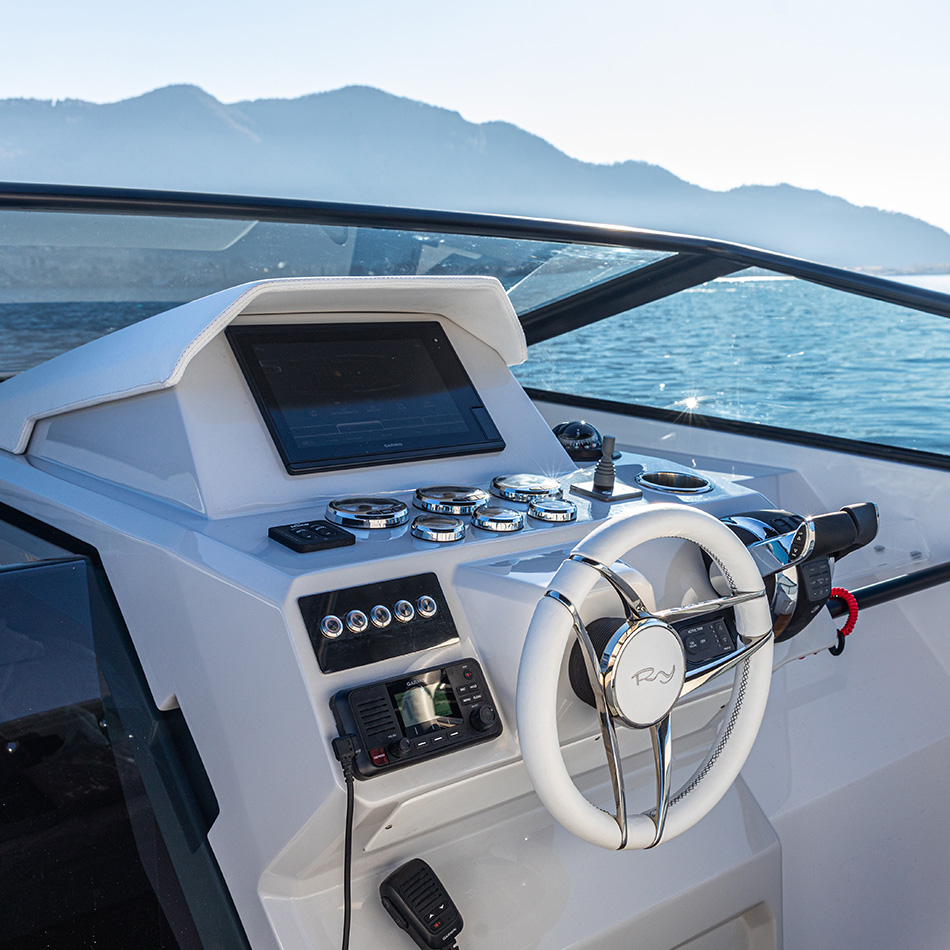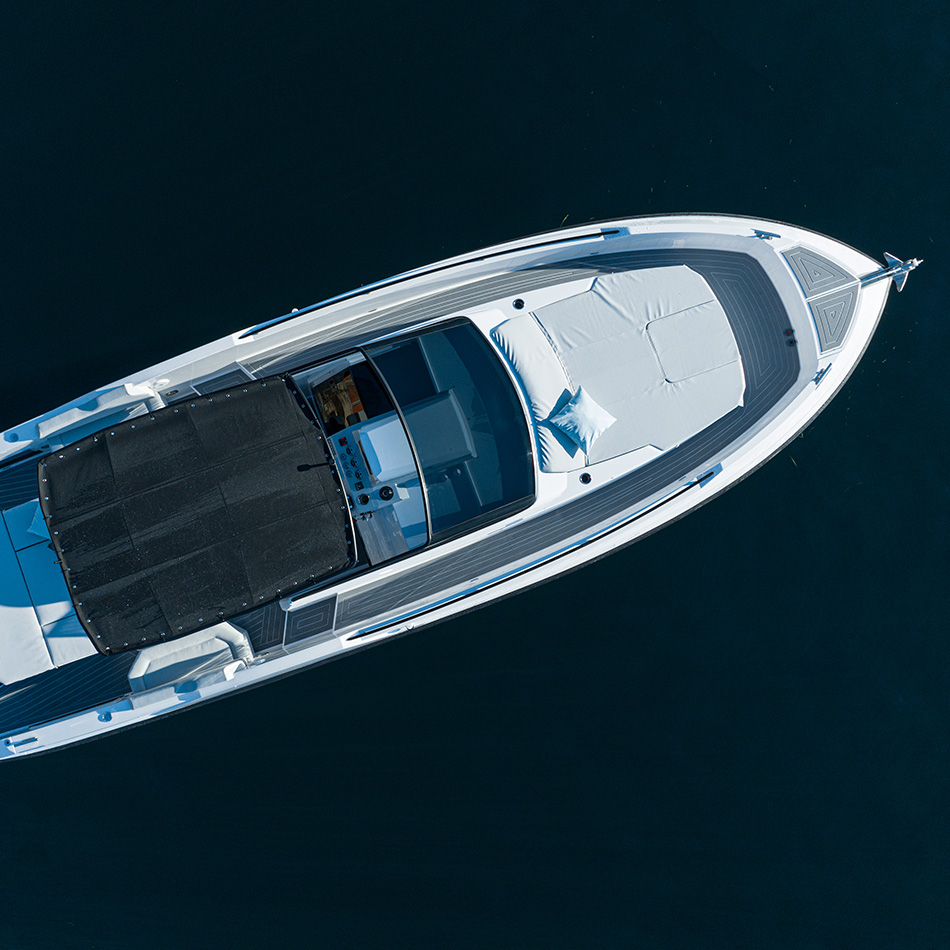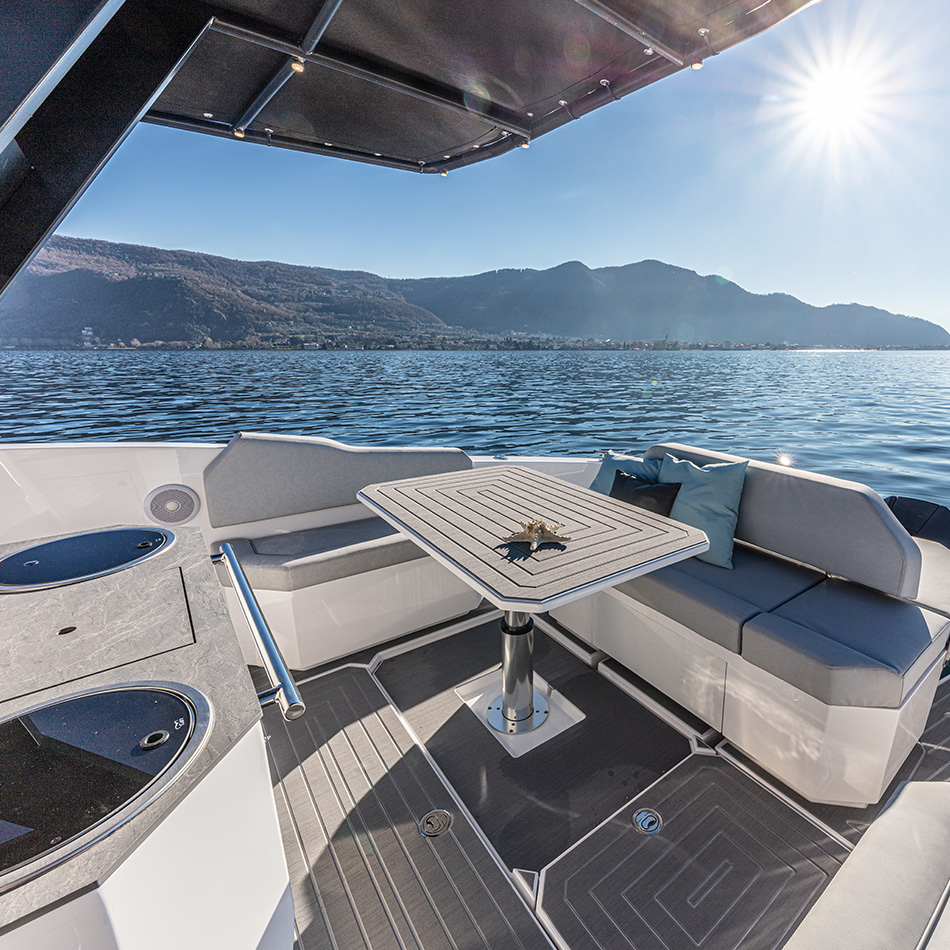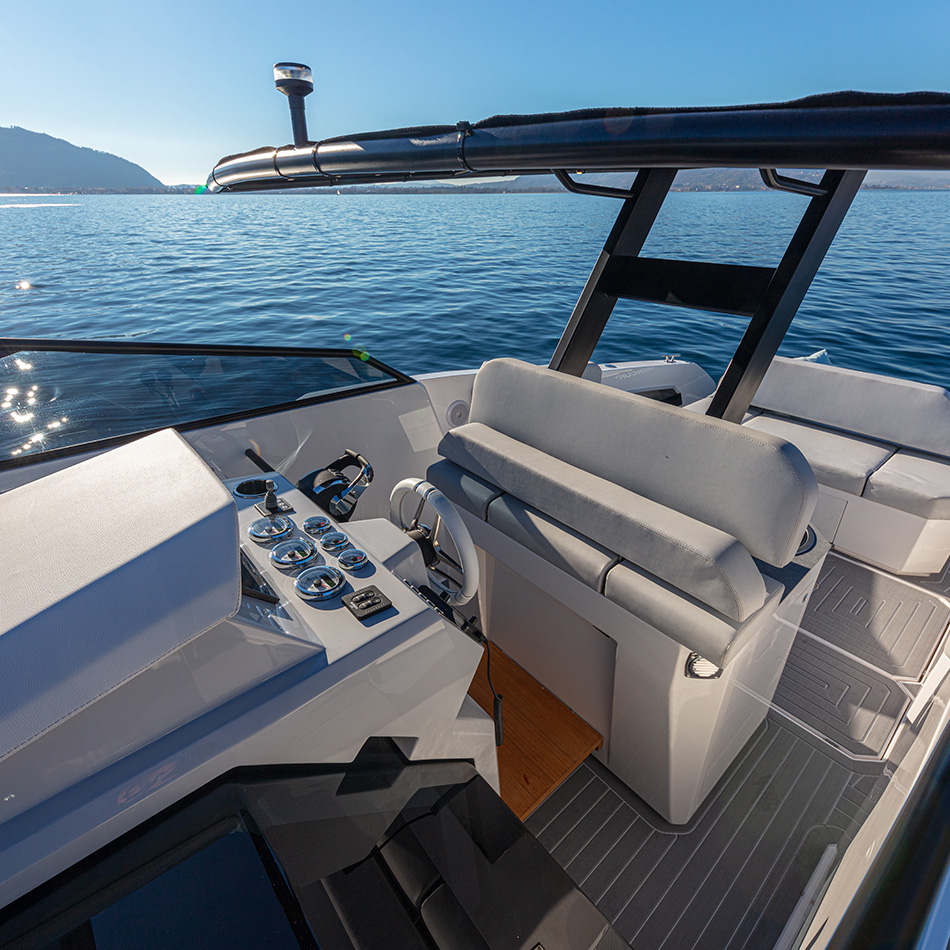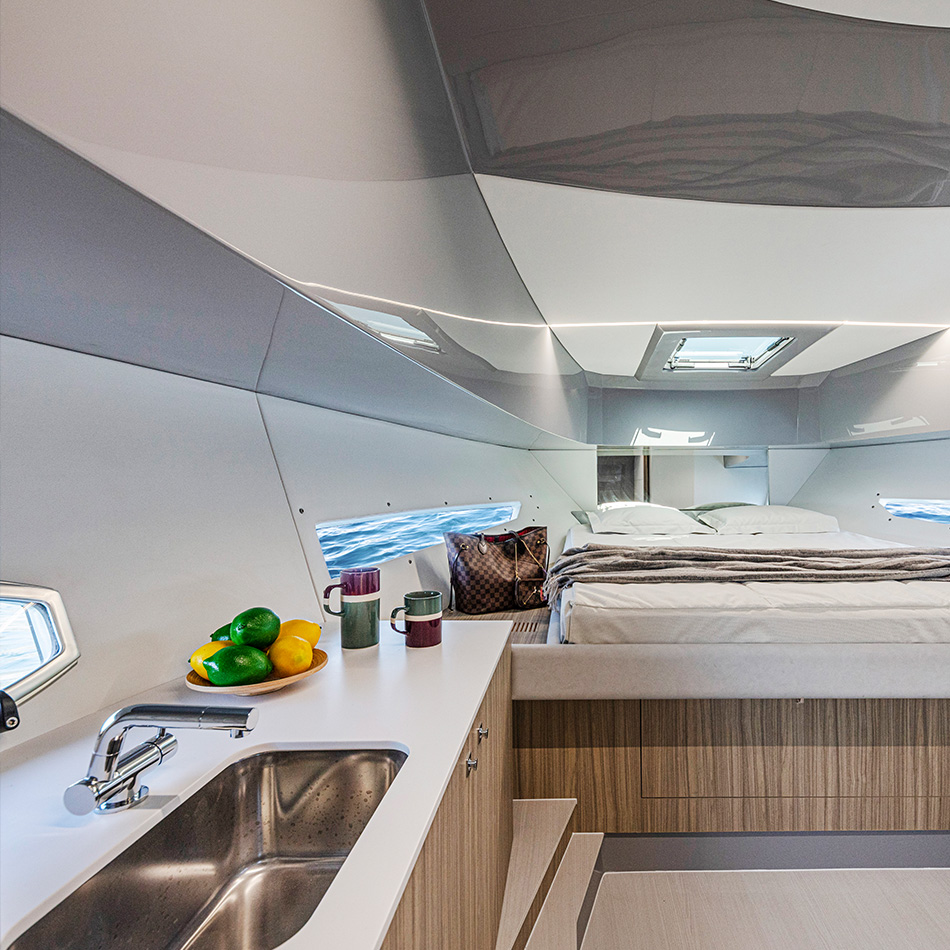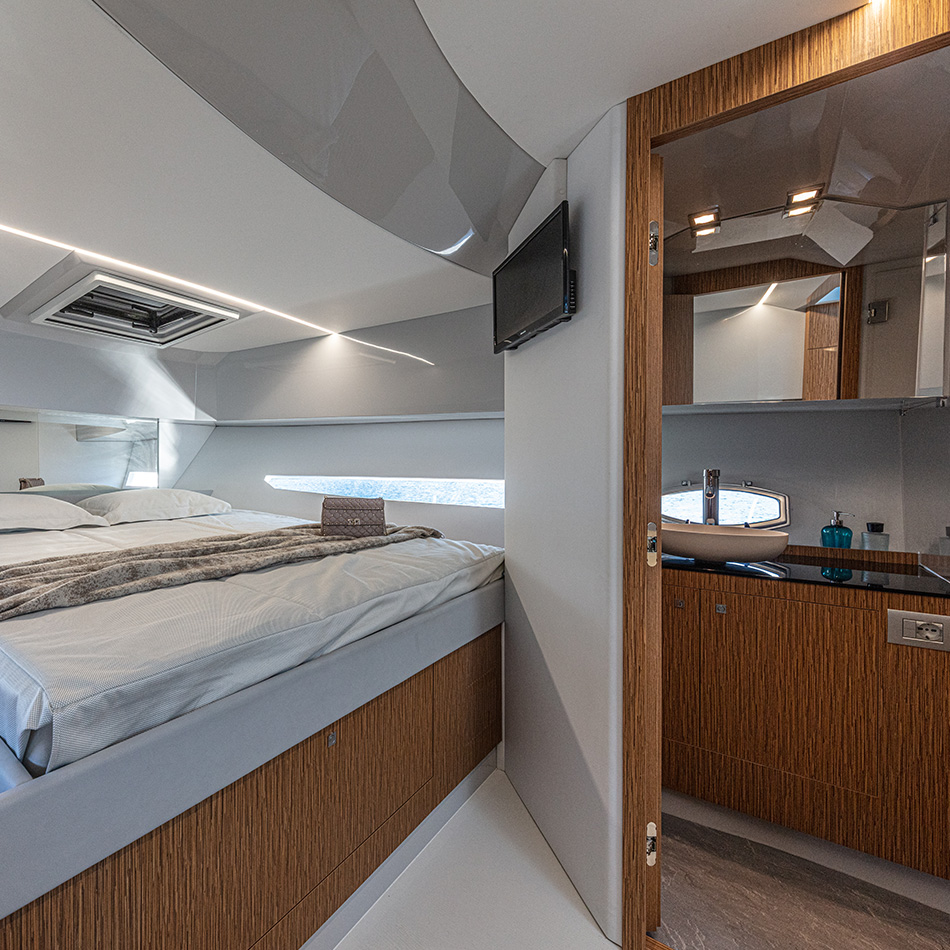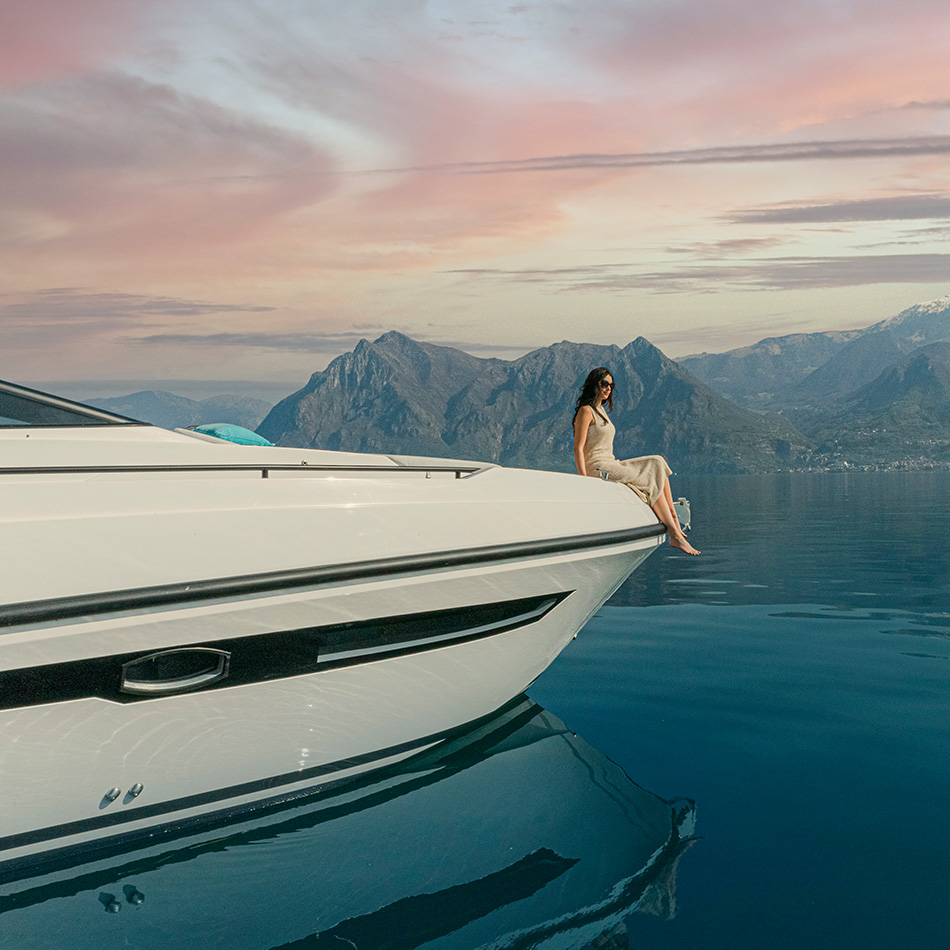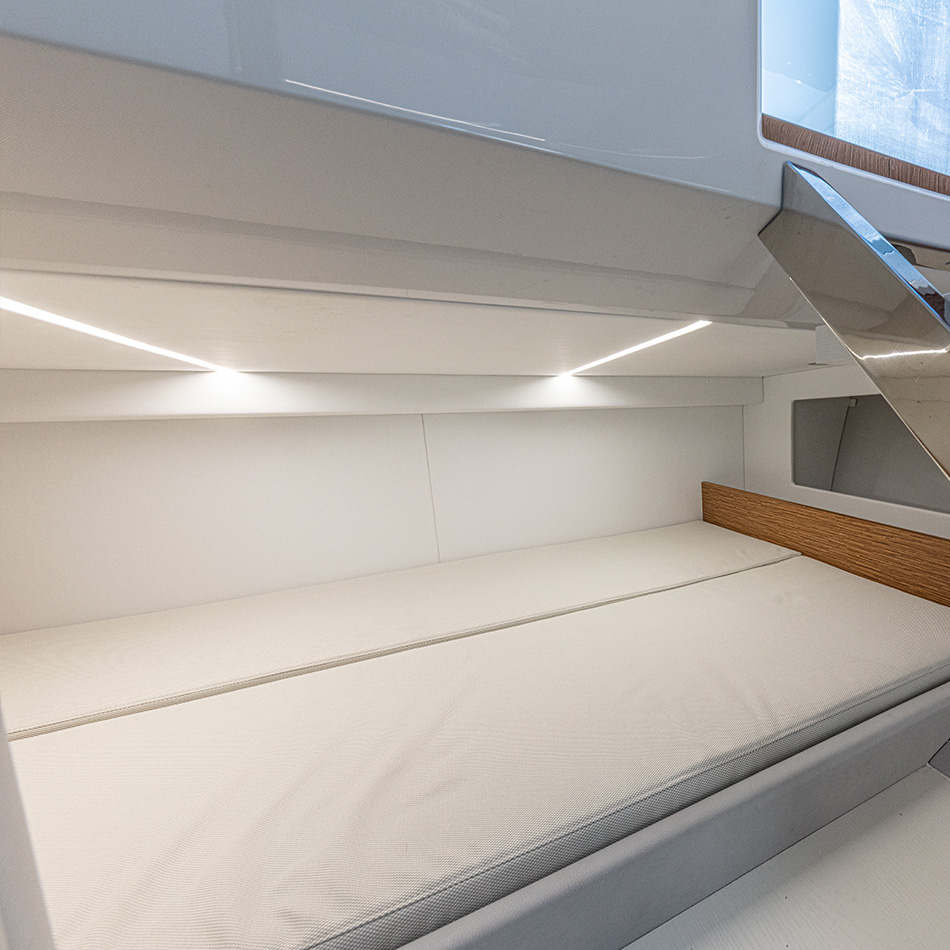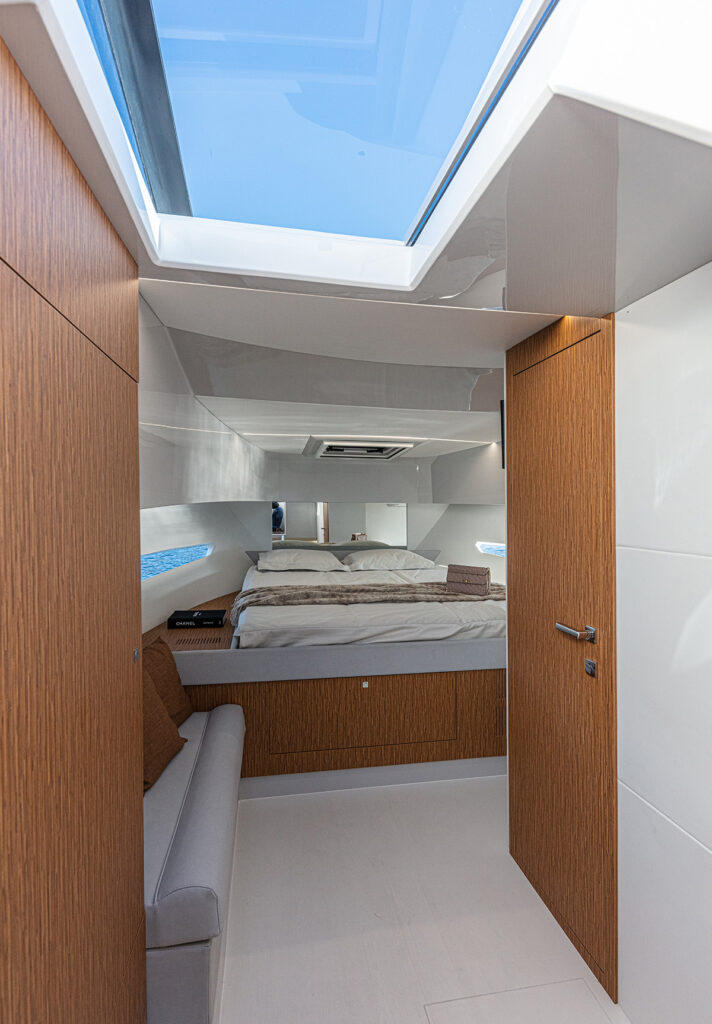 The cockpit as well as the aft and stern sundeck are extremely spacious. Sheltered by a sporty T-Top, the cockpit has been fitted with a concealable table aft and one-piece fibreglass structure further amidships, wich separate this area from helm station and can be equipped with a small galley.
The lower deck features a bathromm with shower and accomotaion for four, all flooded with adunante natural linght courtesy of marvellous glass surface that add a sophisticated touch to the hull's lines: providing everything one might need for a 5-stars weekend experience. 
Overall Lenght                               10,50 m
Omologation Lenght                    9,73 m
Beam                                                 3,50 m
Draft                                                  0,56 m
Height to Bimini                              2,47 m
Loaded weight appro                     t 7.9
Dry weight approx.                         5.700 kg
Fuel tank                                          920 lt
Water tank                                       130 lt
Black water tank                             80 lt
Total crew capacity                         12 p.
Accomodation                                 2+2 
Bathrooms                                        1
CE Marking                                       B
Designer                                            Marino Alfani 
ENGINES
Brand                                                  MERCURY
Models                                               VERADO 300
Power                                                 2x300HP (2x224Kw)
Transmission                                       FB
PERFORMANCE
Max. Speed                                           41
Cruising Speed                                 29
Cruising consumption l/h             2×50 l/h
Cruising autonomy NM                   260
Cruising autonomy h                      ore 9
ENGINES
Brand                                                    MERCURY
Models                                                 VERADO 250
Power                                                2x250HP (2x186Kw)
Transmission                                      FB
* datas refer to the testing conditions and are indicative 

YACHTING HAUTE COUTURE ATELIER
RIO YACHTS offers owners the opportunity to customize their boat in a unique and exclusive way, so as to adapt their models to the requests, desires and style of the customers: just like a tailor-made suit, the owner is joined by a section of the company dedicated exclusively to "custom editions" and guided in the choice of every detail. Nothing is left to chance.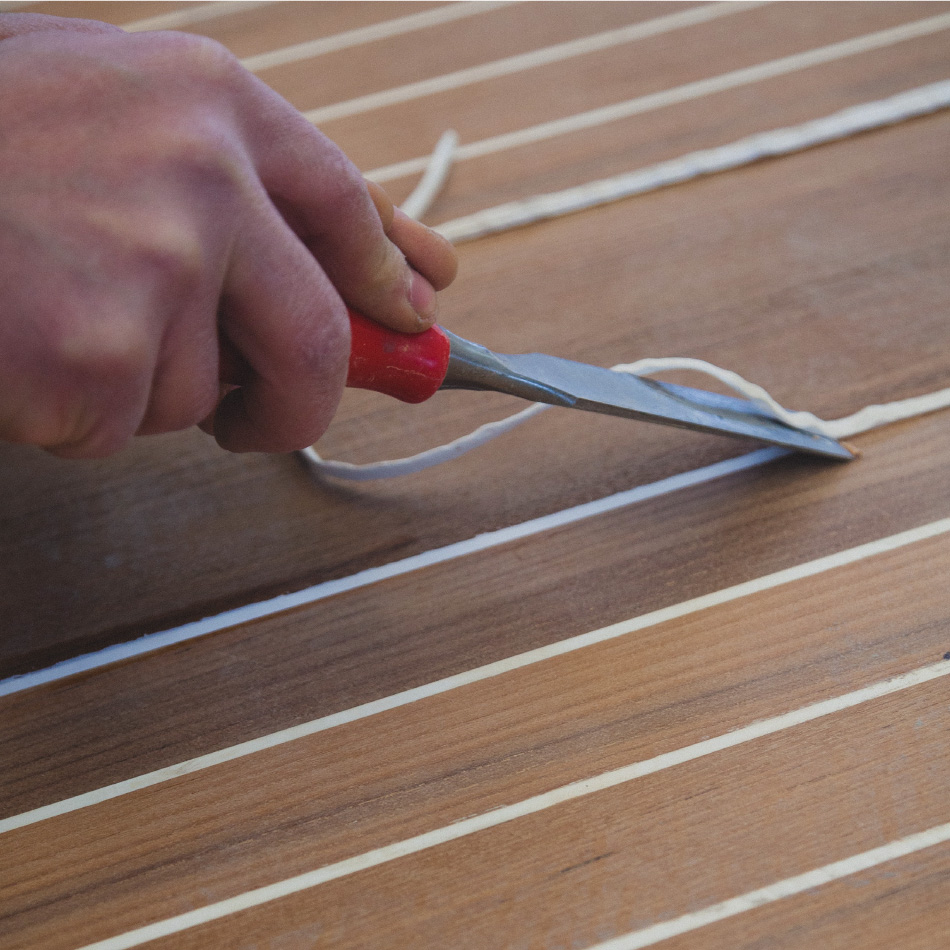 Don't hesitate to contact us to receive more information about our yachts or the services that we offer.