"The more art is controlled, limited, worked... the freer it is." -Igor Stravinsky-
LE MANS 50 is the new interpretation of RIO YACHTS: from the highly successful DAYTONA line it takes the main features, walkaround and central console, maximum space on board thanks to a limitless large cockpit, ease of movement on deck in total safety and adds a glass dome to protect the cockpit. The result is a boat devoted to conviviality, pleasure and relaxation, all seasoned with personality and grit. Performance is brilliant and fun, with a top speed of over 40 knots, and a choice of outboard and inboard engines.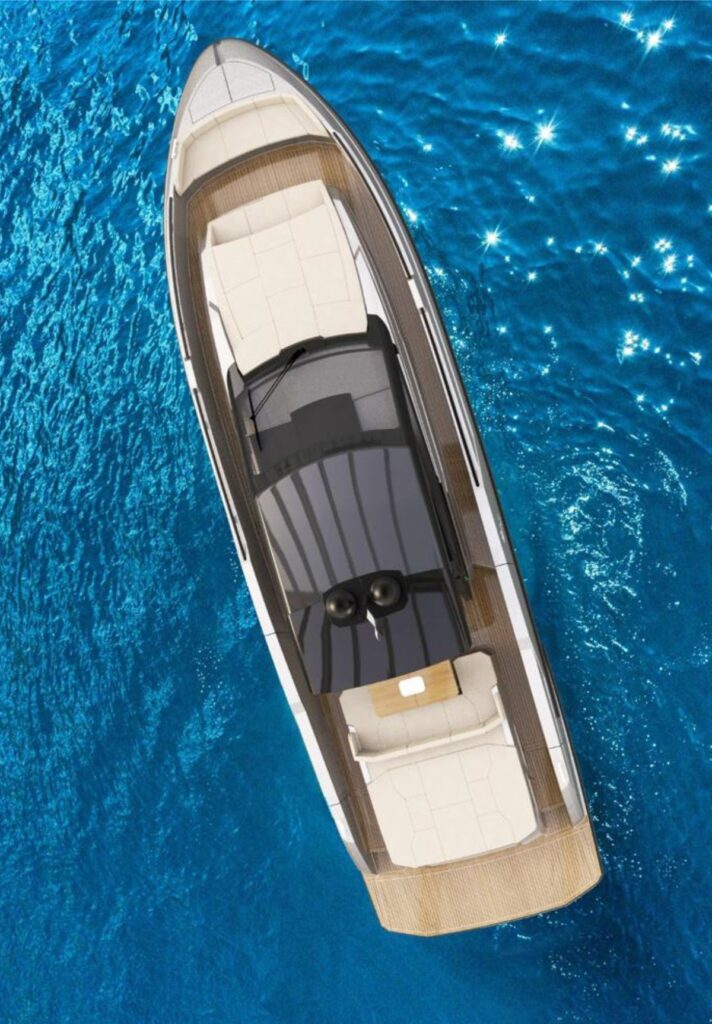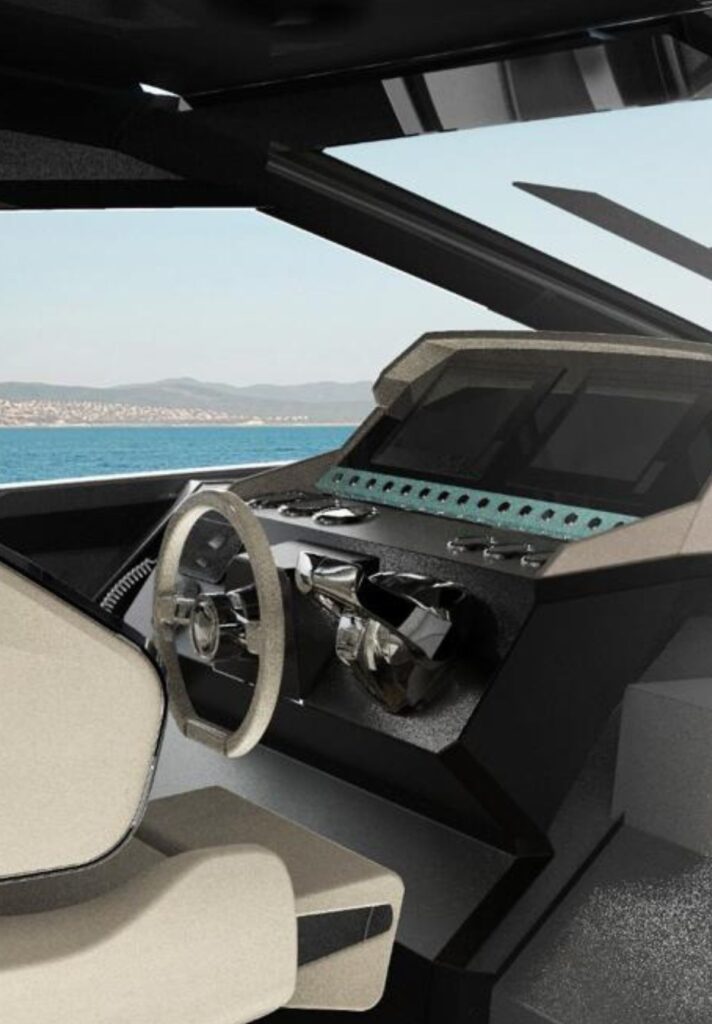 The lines are sleek and symmetrical, the sleek bow reflects an innovative and clean design. The spacious cockpit has a generous stern sundeck under which there is a garage for a tender, the spacious stern platform has the possibility of having a tender lift and both to the right and left you can open up two wonderful large sea terraces which add substance to the already important cockpit space, for a unique connection to the sea. In the central part we find a spacious 'open air' galley that divides the cockpit from the driving area, technological, functional and practical, topped by a comfortable sports dome and a generous roof. The passage to the bow is wide, comfortable and safe. Just a few steps lead to the double sofa consisting of a large sundeck and a settee. Inside we find two bright cabins and two bathrooms, with separate shower and dinette. The materials chosen, which can be customized by the owner, represent the highest expression of quality that only Made in Italy can provide.
Lenght                                   14,90 m
Omologation Lenght         12,94 m
Beam                                     4,30 m
Draft                                       0,70 m
Hight from bimini                3,21 m
Loaded weight                      t 13.8
Empy weight                         11,00
Fuel tank                               1.600 lt
Water tank                           430 lt
Black water tank                100 lt
Persons                                   12 p.
Beds                                       4 
Bathroom                              1
Omologation CE                  B
Designer                                Marino Alfani
ENGINES
Brand                                                   YANMAR
Model                                                   8 LV – 370
Power                                                   3x370HP (3x272Kw)
Transmission                                         EFB
PERFORMACE
Max Speed                                           35-40
Cruising consumption l/h             30
Cruising consumption                    130 l/h
Cruising autonomy NM                    300
Cruising autonomy hours                hours 10
ENGINES
Brand                                                      MERCURY
Model                                                      R450
Power                                                  3x450HP (3x332Kw)
Transmission                                        FB
* datas refer to the testing conditions and are indicative
Don't hesitate to contact us to receive more information about our yachts or the services that we offer.