"Free man, you will always love the sea..."
- Charles Baudelaire - 
IS A VERY BRIGHT, SPORTY HARD TOP, WICH CAN BE CLOSED
AND AT THE SAME TIME CAN BE CONSIDERER AS A TRUE OPEN
SPORT COUPE' 58 is a completely new model that enhances and synthesizes all those technical, aesthetic, comfortable and innovative features that have determined the success of the previous models of the range.
Built using cutting-edge materials and Italian traditional craftsmanship, typical of all RIO YACHTS, this fully-equipped hard top boasts a sporty look. Flooded with abundance of natural light, this true open can be fully enclosed: a yacht aboard which interior and exterior areas are in constant communication. Endowed with an elegant and sporty atmosphere and sleek lines, she stands out for her practical layout and great spaciousness.The design, fruit of the collaboration between Marino Alfani and the boatyard's in-house design department, is characterized by sartorial details and high-end finishes, that create comfortable environments in name of conviviality and the best Made in Italy style. Exterior and interior areas aboard SPORT COUPE' 58 are intrinsically connected and are all devoted to the pleasure of being together.From the spacious bathing platform, featuring a garage (for a tender or Jet-ski) and retractable barbecue, two sets of stairs give access to a large cockpit fitted with a spacious sofa, which is also ideal to sunbathe, modular tables and electric bimini, all designed for the utmost enjoyment of owner and guests.
The distinguishing element aboard this new model, which RIO YACHTS has already tested on other yachts of the range, is the glass door between the helm station and the cockpit, which allows to partially close off the cockpit, providing superior comfort and expanding the time of use of the yacht. When not in use, the door disappears in the ceiling, endowing the yacht with its true open aesthetic and functionality. SPORT COUPE' 58 is thus the ideal yacht all year round.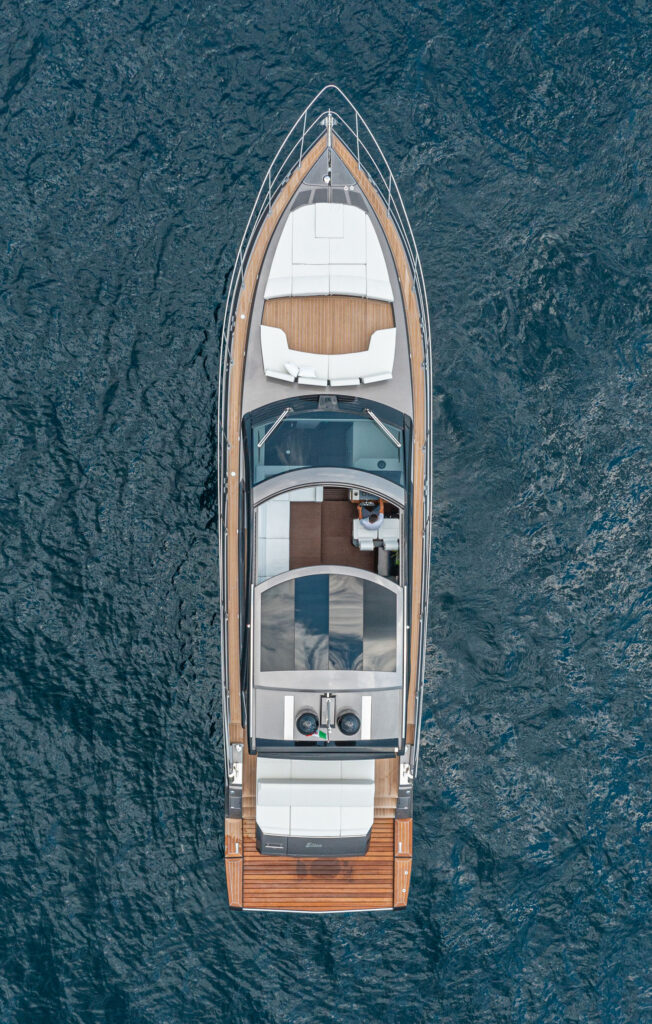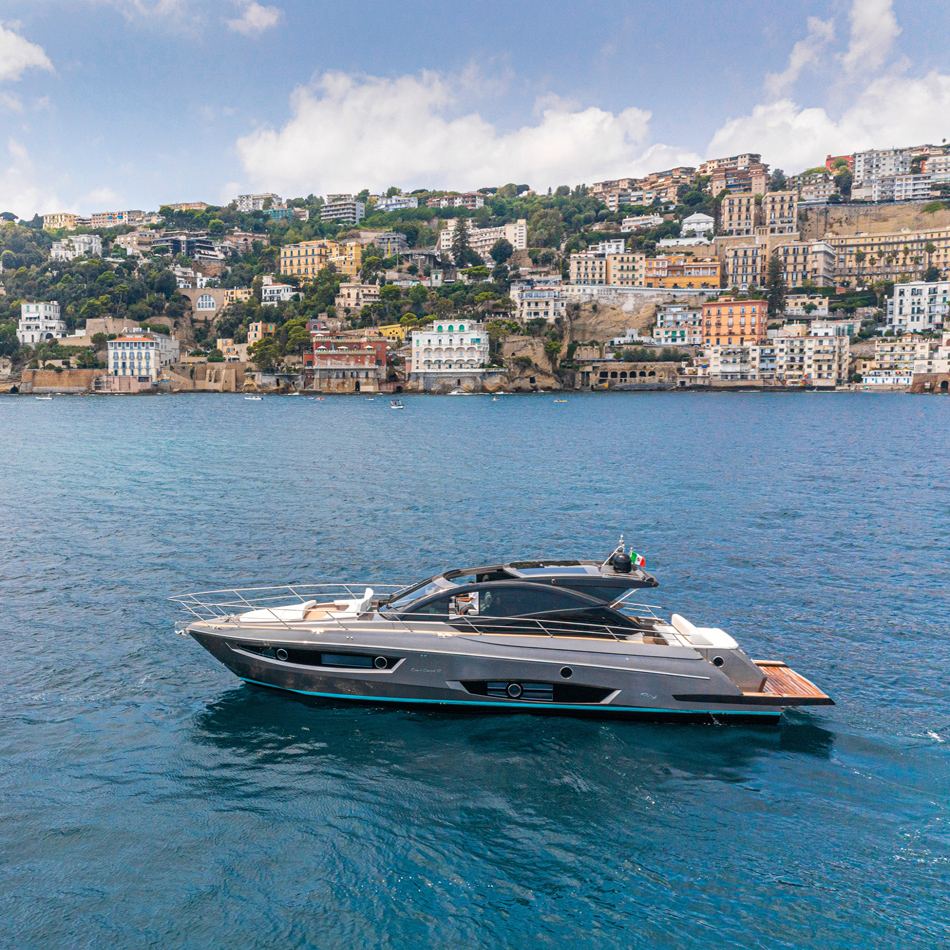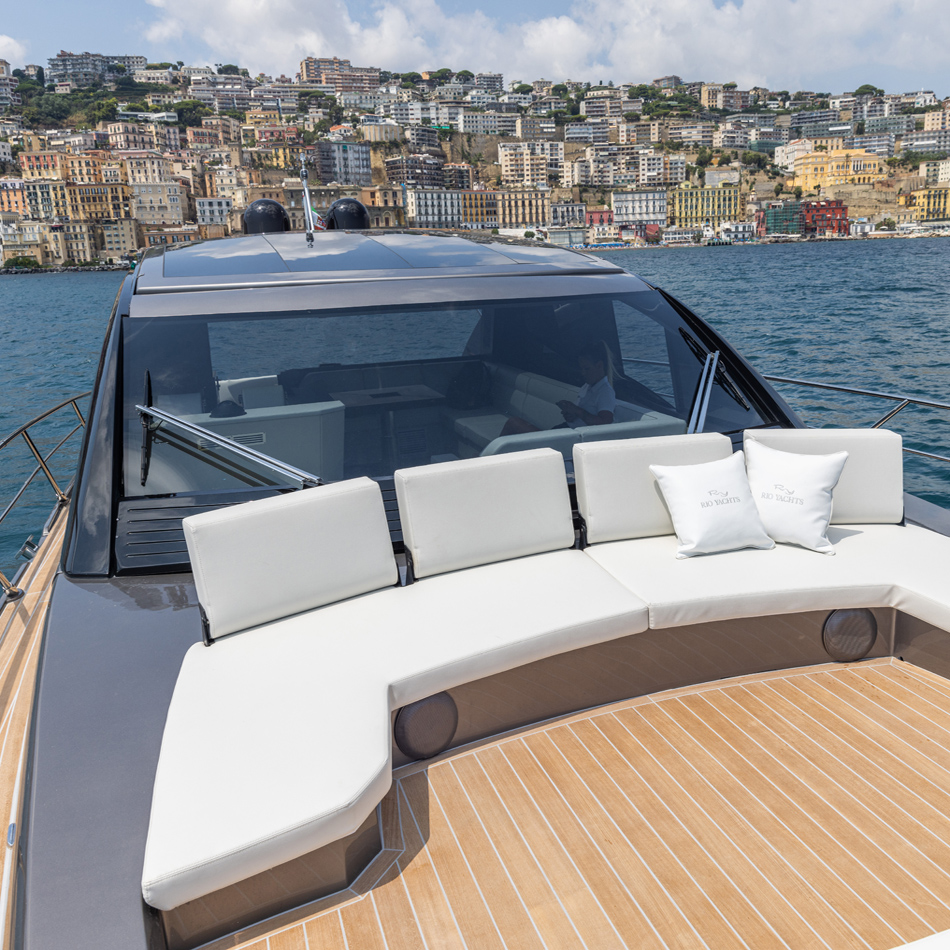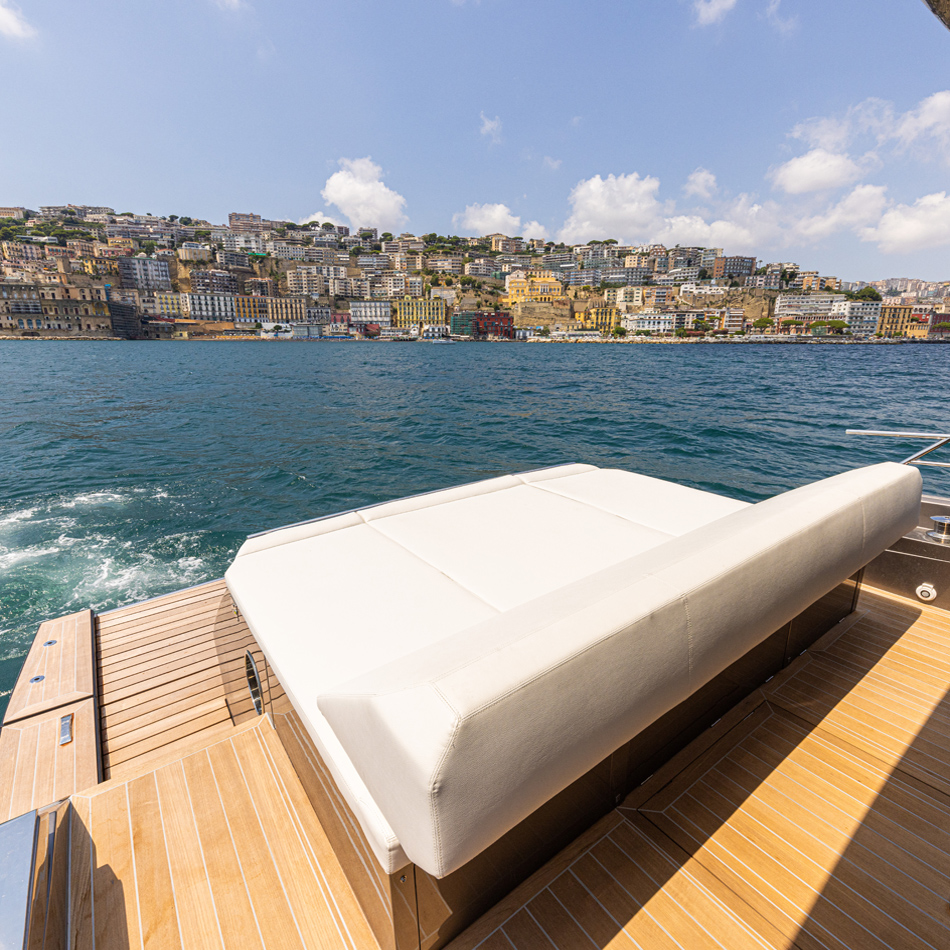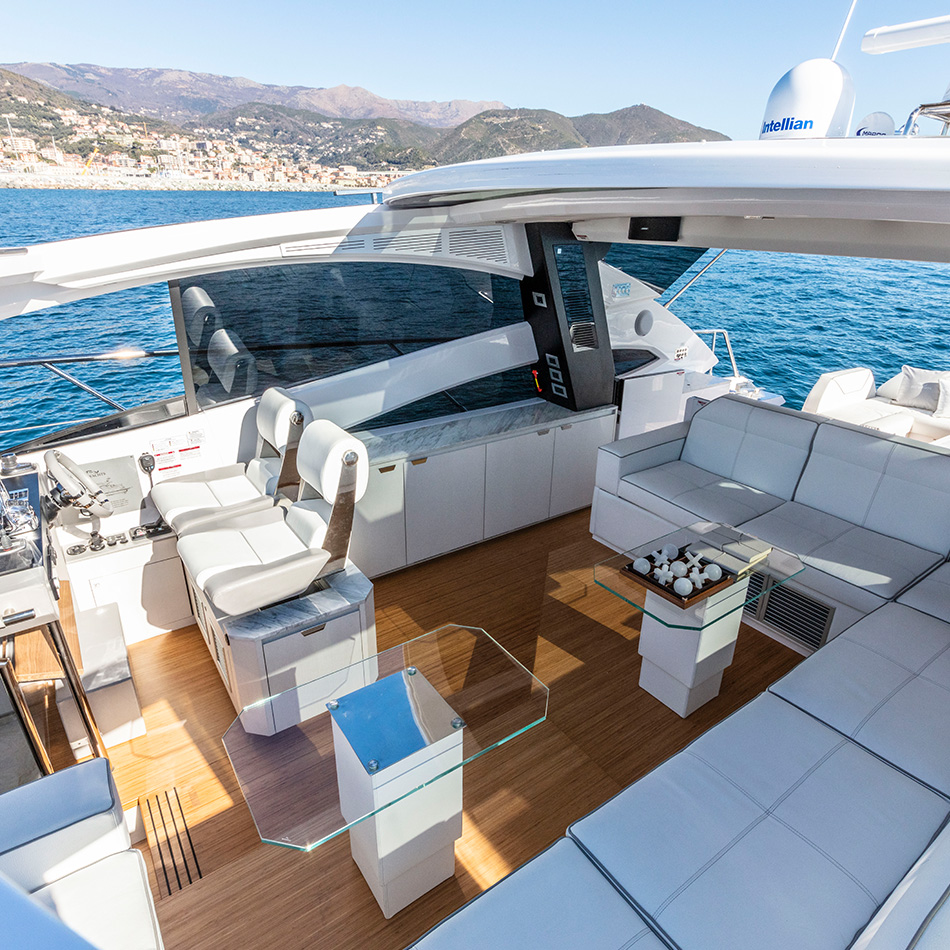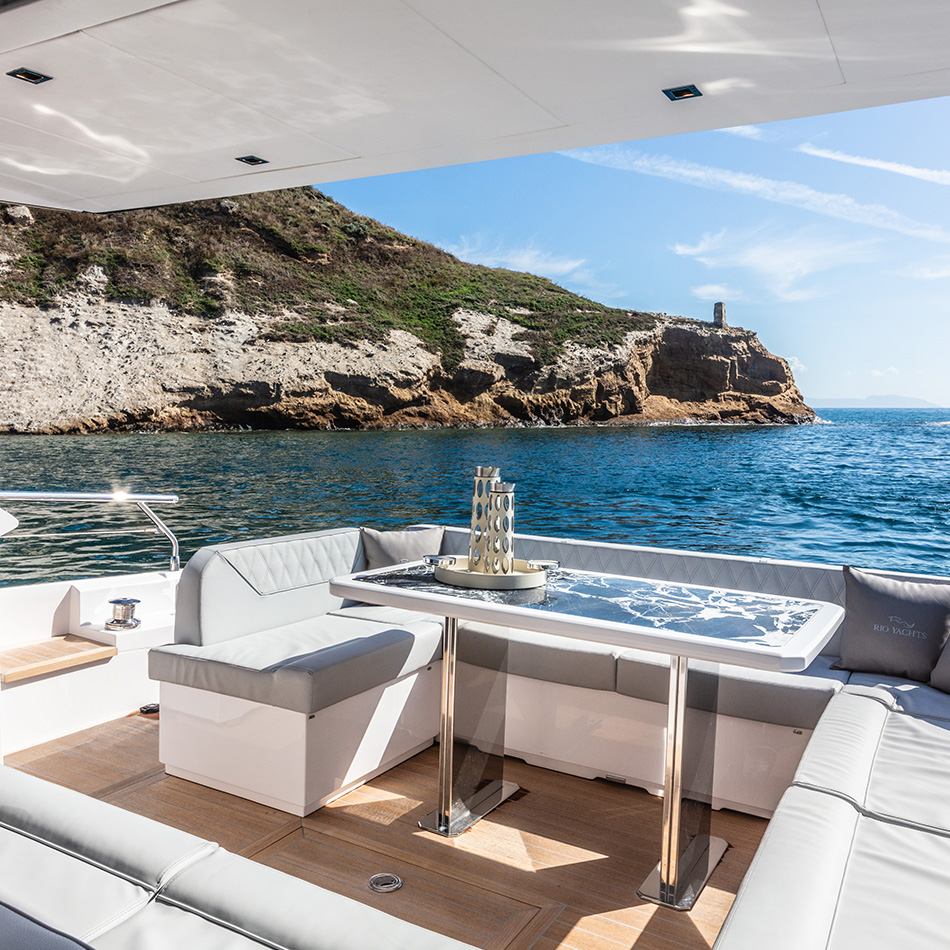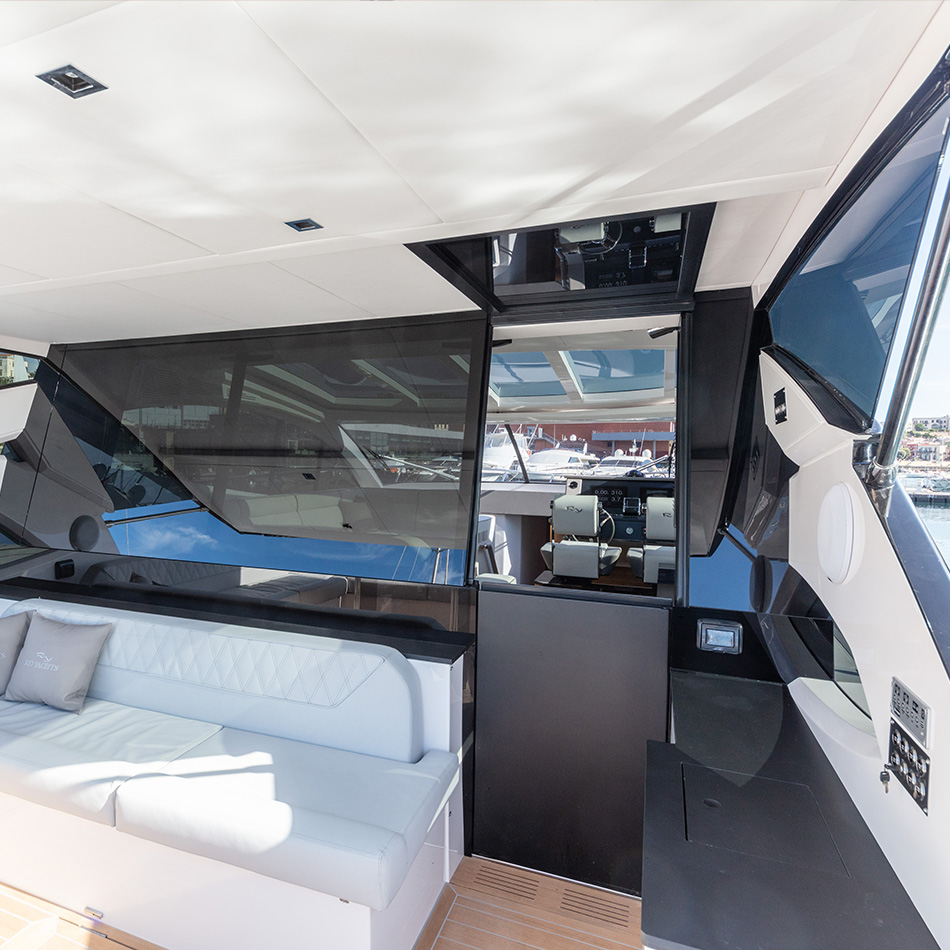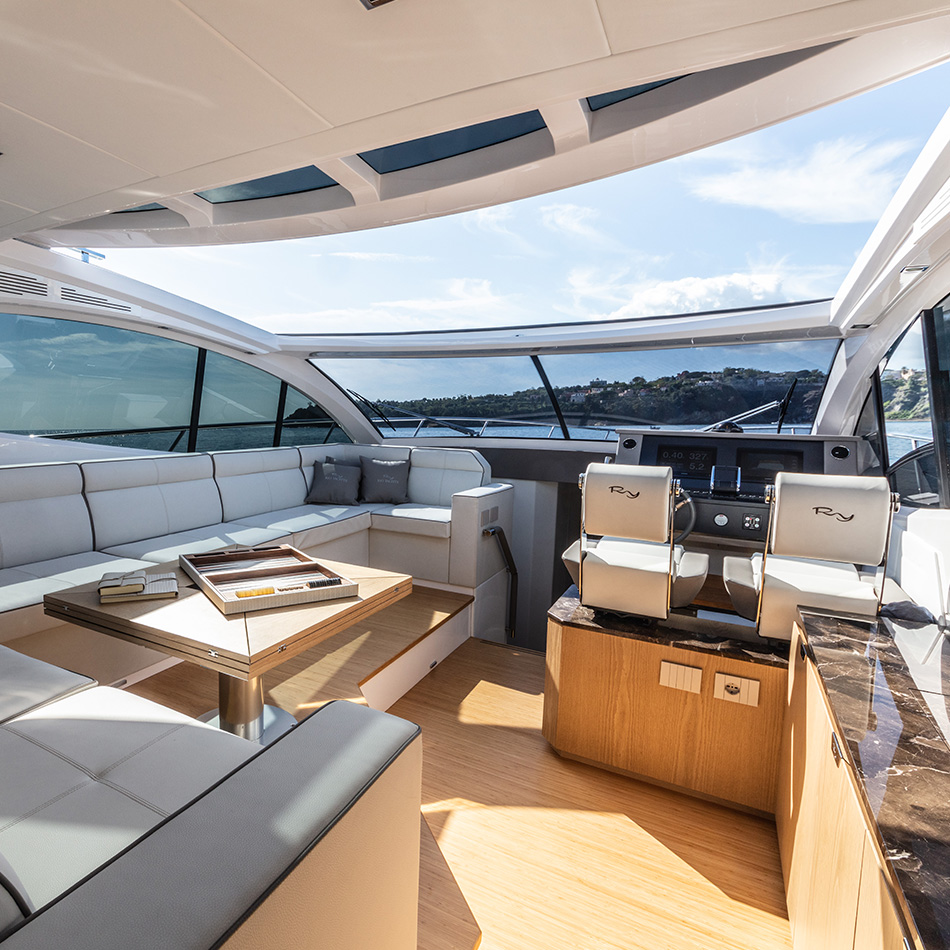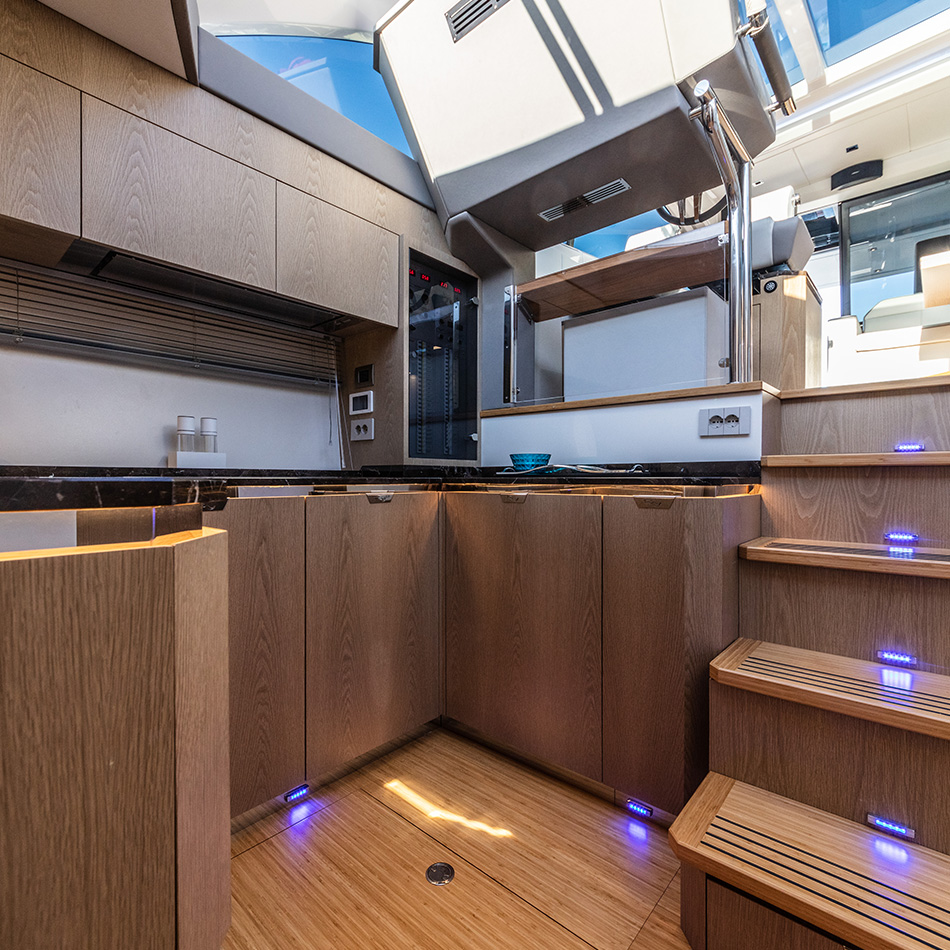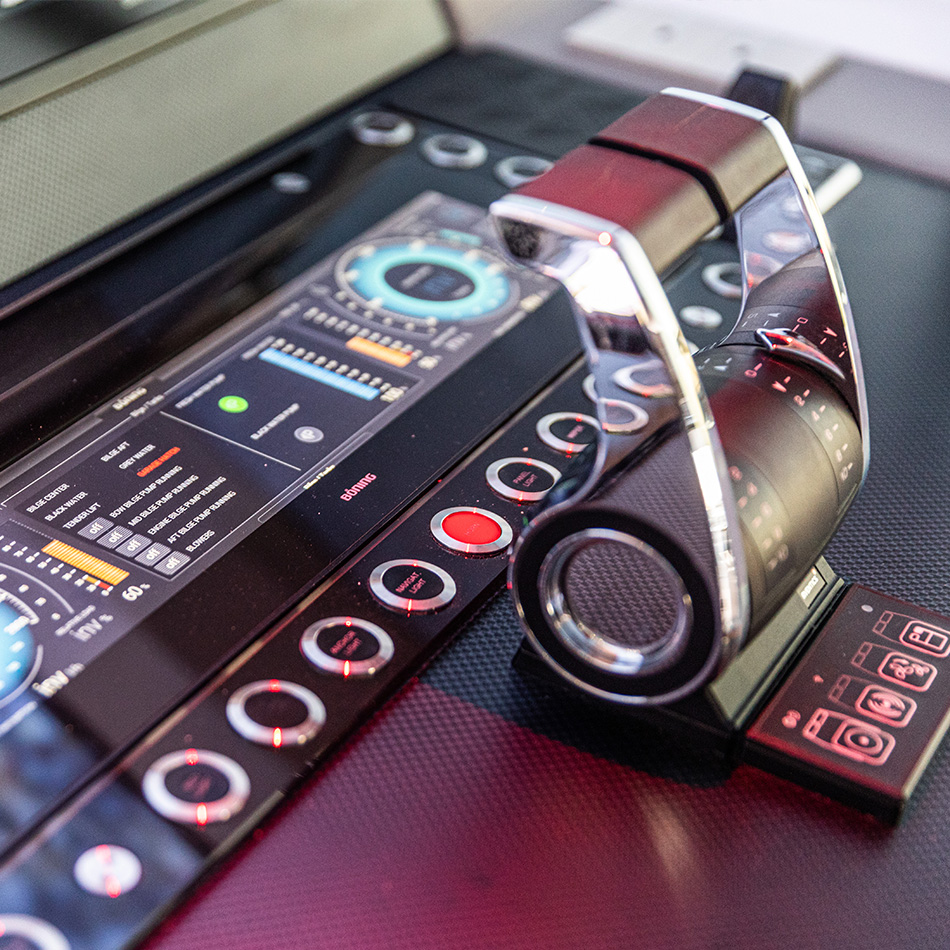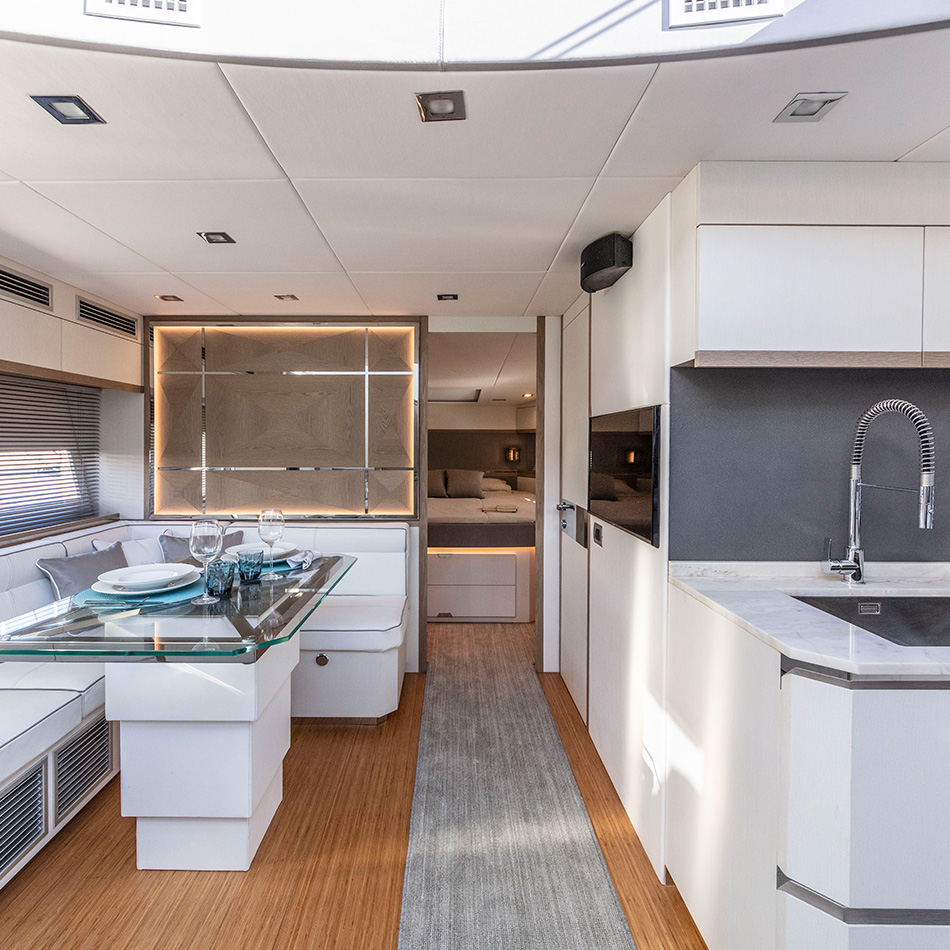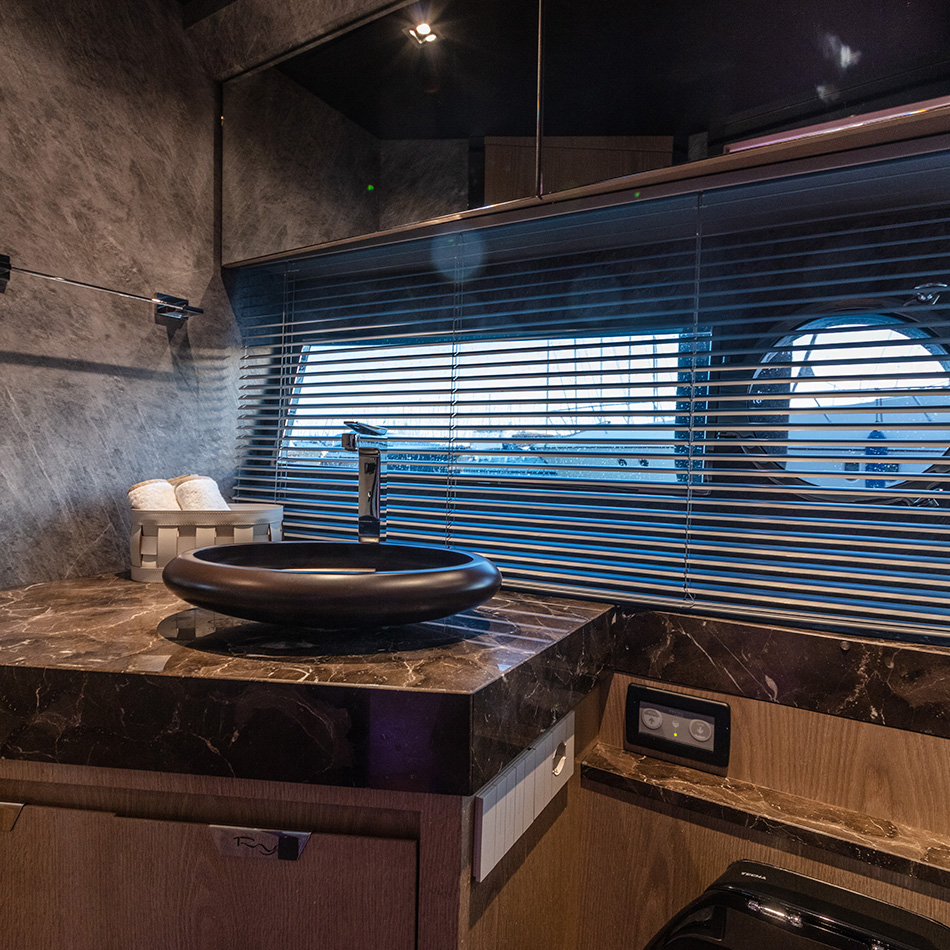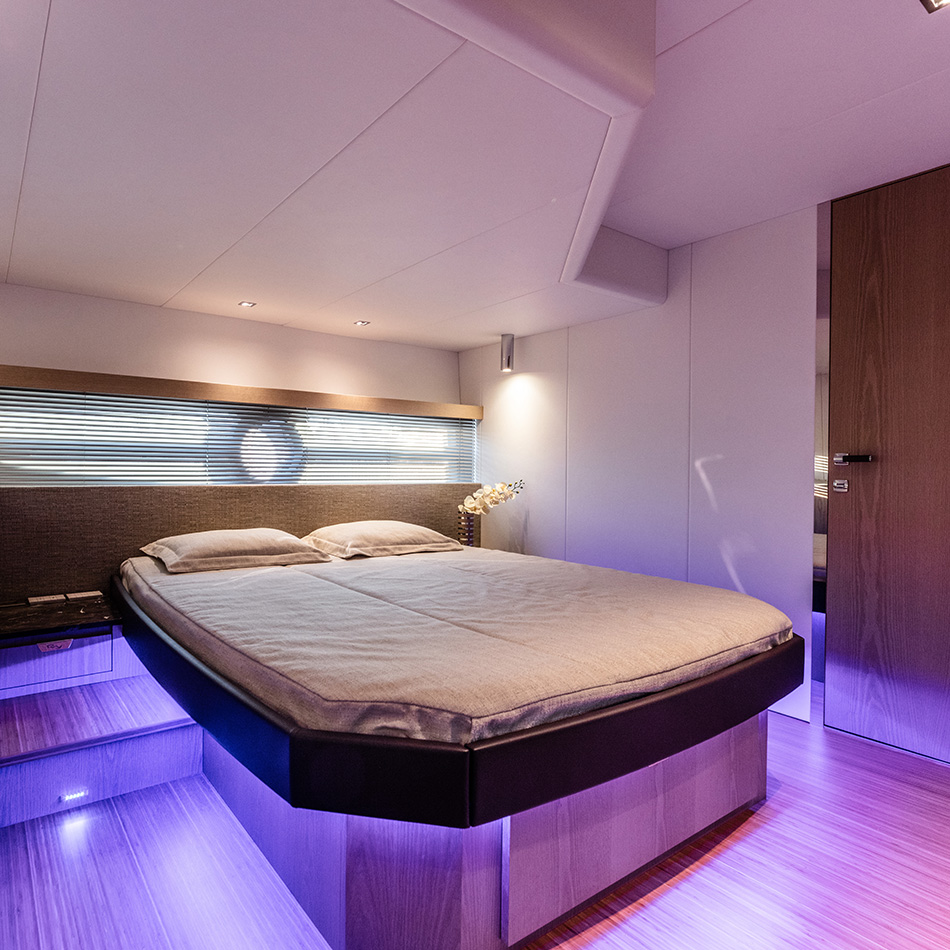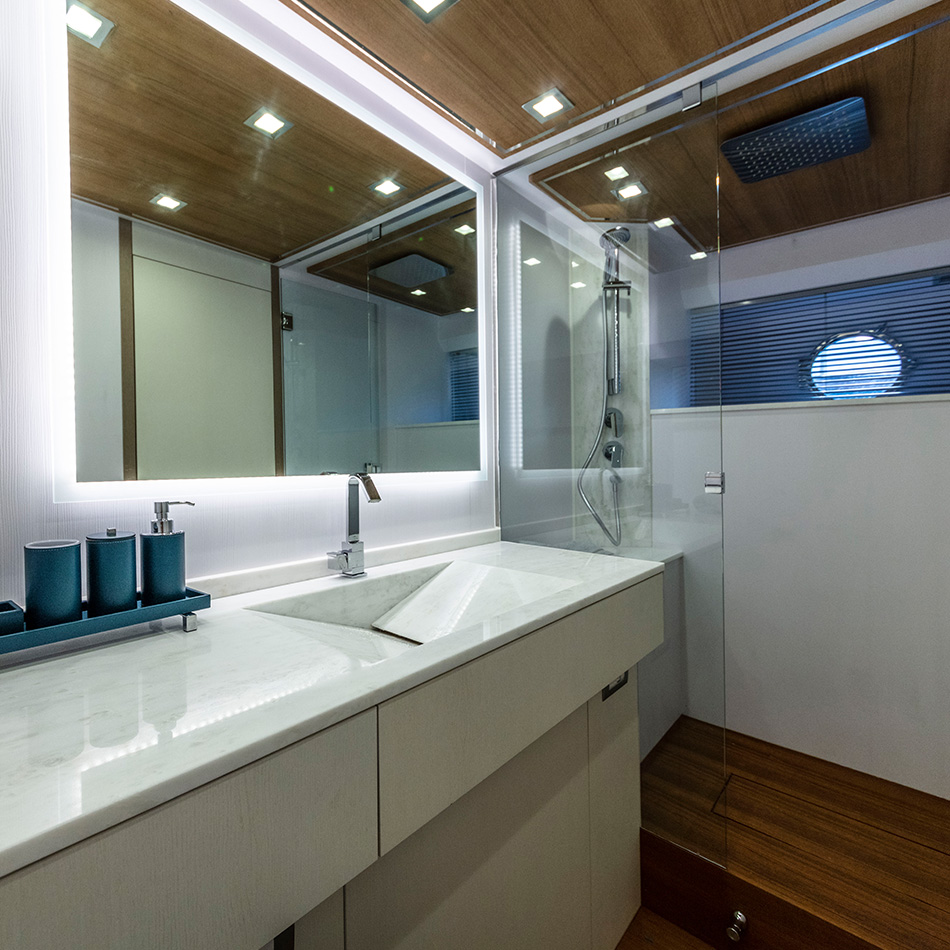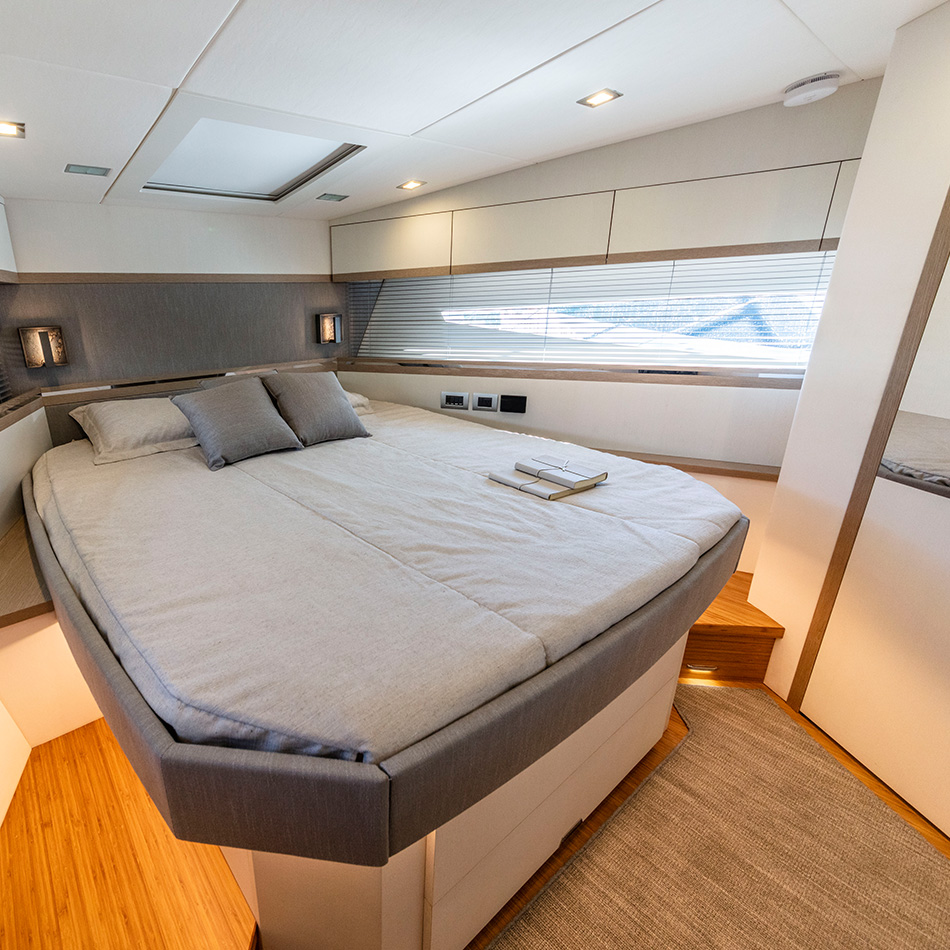 COMBINING EXCITEMENT AND RATIONALITY
Beyond the door you find yourself in a very bright dinette with a large sofa, crystal tables, marble top, retractable television and a double driving position designed by Besenzoni. The driving position allows easy maneuverability and the large windshield provides a wide and complete view. The suspended dashboard has two 12 '' multifunction touchscreens for the management of all the instruments on board: from cameras to the pilot, from echo to radar to GPS.
Sport Coupè 58 is driven by two MAN I6 800 2x800HP engines, reaches a maximum speed of 35 knots for a cruising speed of 30 knots and low fuel consumption for its category.
As regards the interiors, priority was given to spaces and volumes, to habitability and compartmentalization which have always been a characteristic element of the construction site.
Functionality, versatility and aesthetic research come together in flexible compositions: the layout in fact offers various options, two cabins / three cabins, garage / crew cabin according to the owner's needs.
The kitchen is located amidships and represents the junction between the outside and the inside, creating a unique and spacious environment. The crystal ceiling allows for exceptional brightness. It is an exhibited kitchen, considered as a moment of pleasure, relaxation and fun for the owner and his friends / guests. The cabins are large and comfortable: the large windows allow those who sail to feel part of the sea. Infinite choices of materials for the customization of SPORT COUPE '58: as for other models in the range, a team of trained professionals accompanies the owner in the path of choosing every detail of his new boat where no detail is left to chance. 
Overall Lenght                            18,05 m
Omologation Lenght                  16,55 m
Beam                                             4,65 m
Draft                                               0,78 m
Height to Bimini.                           3.53 m
Loaded weight approx.             29.000 kg
Dry weight approx.                      24.300 kg
Fuel tank                                         3.000 lt
Water tank                                   740 lt
Black water tank                         380 lt
Total crew capa.                          16
Accomodation                              6+1/4+1
Bathrooms                                     2+1
CE Marking                                       B
Designer                                         Marino Alfani 
ENGINES
Brand                                      VOLVO PENTA
Type                                        D13 – 1000
Power                                      2×1000 HP (2x 745Kw)
Transmission invertitore     ZF SIGLA
Axis line                                     Italian Propeller
PERFORMANCE
Max. Speed.                              39
Cruising Speed                        28
Cruising consumption l/     108 l/h x 2
Cruising autonomy NM         NM 350
Cruising autonomy h              ore 13,5
* datas refer to the testing conditions and are indicative 

YACHTING HAUTE COUTURE ATELIER
RIO YACHTS offers owners the opportunity to customize their boat in a unique and exclusive way, so as to adapt their models to the requests, desires and style of the customers: just like a tailor-made suit, the owner is joined by a section of the company dedicated exclusively to "custom editions" and guided in the choice of every detail. Nothing is left to chance.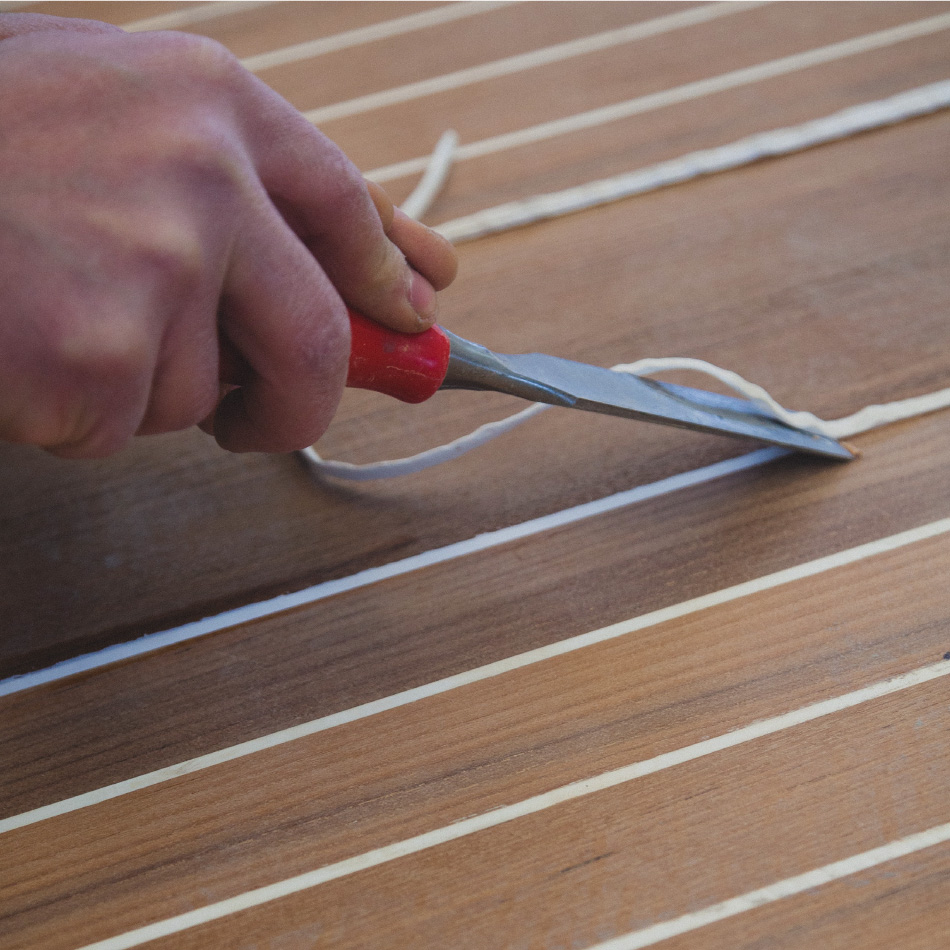 Don't hesitate to contact us to receive more information about our yachts or the services that we offer.