has internally developed the Military, Search & Rescue and Work Boats division.
RIO YACHTS has created a department called "Patrol boats". For more than 20 years it has supplied various organisations, the best example being the 200 patrol boats supplied to Italian Carabinieri.
The department provides a wide range of boats devoted to coastal patrol and other uses, topping off the activity of a boatyard that has a global view of boating. Among the many civil and military units provided there are:
AERONAUTICA MILITARE ITALIANA
ITALIAN CARABINIERI 7 mt
ITALIAN CARABINIERI 16 mt
ITALIAN POLICE 5 mt
ITALIAN POLICE 10 mt
CROATIAN POLICE 7 mt
MILANO FIRE DEPARTMENT 5 mt
VERONA FIRE DEPARTMENT8 mt
CATANIA FIRE DEPARTMENT 11 mt
POLIZIA MUNICIPALE DI COSTANZA 6 mt
POLIZIA MUNICIPALE DI VIENNA 6 mt
POLIZIA MUNICIPALE DI AMBURGO 7 mt
POLIZIA MUNICIPALE DI VENEZIA 7 mt
MARINA MILITARE ITALIANA
PROVINCIA DI ROMA 6 mt
PROVINCIA DI VERONA 7 mt
PROVINCIA DI BRESCIA 7 mt
PROVINCIA DI PERUGIA 7 mt
BANCA D'ITALIA 5 mt ENEL 9 mt
SAVONA COAST GUARD 5 mt
ARPAC 11 mt ARPAC 8 mt
ARPAS 11 mt POLIZIA
PROVINCIALE DI BERGAMO 8 mt
REGIONE FRIULI 8 mt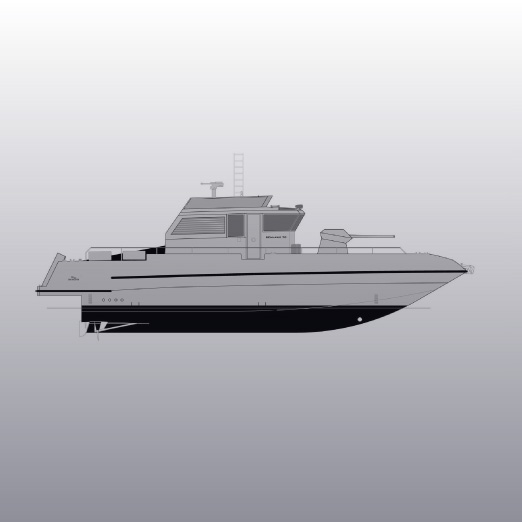 Multi-purpose patrol boat designed for S.A.R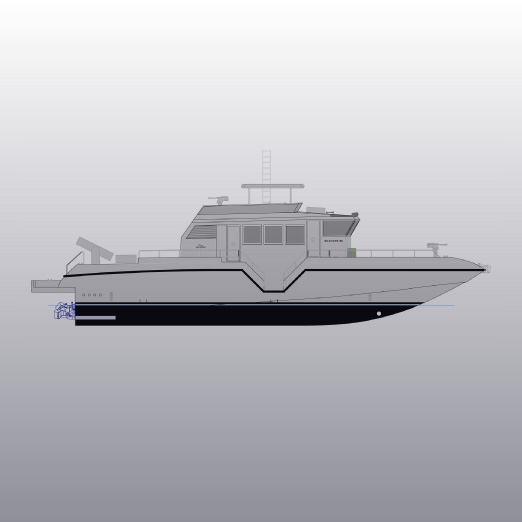 Multipurpose patrol boat for HRH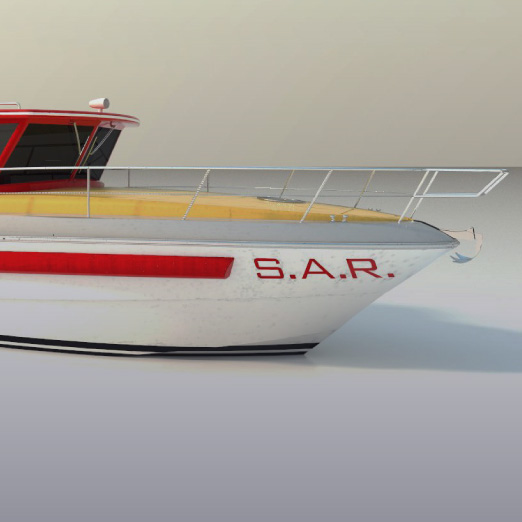 Multipurpose patrol boat for fire extinguishing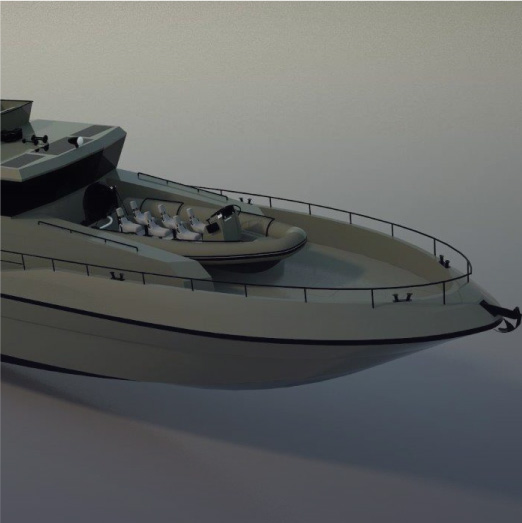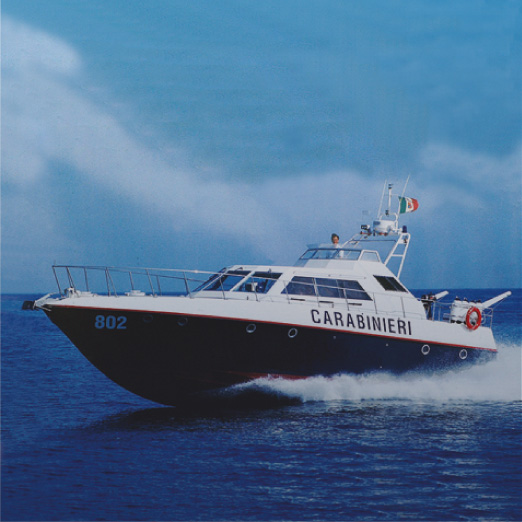 Coastal patrol boat with 24 hours of autonomy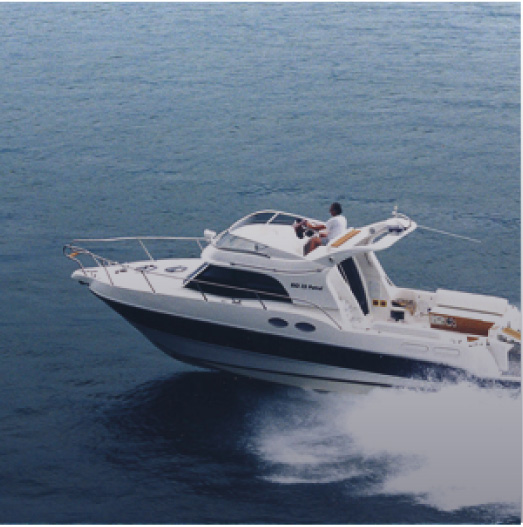 Patrol boat for paratroopers training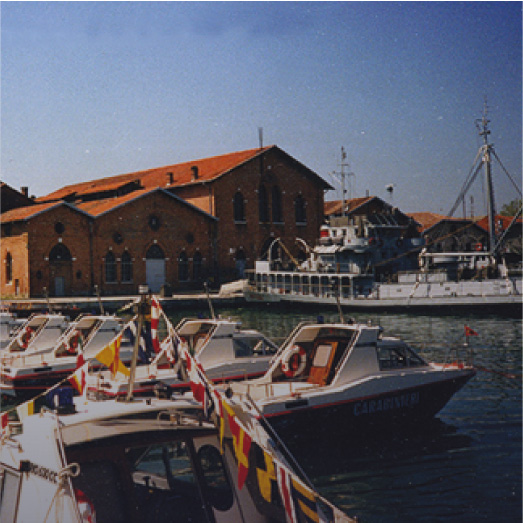 Multi-purpose hull supplied to all Italian institutions of the weapon on the coast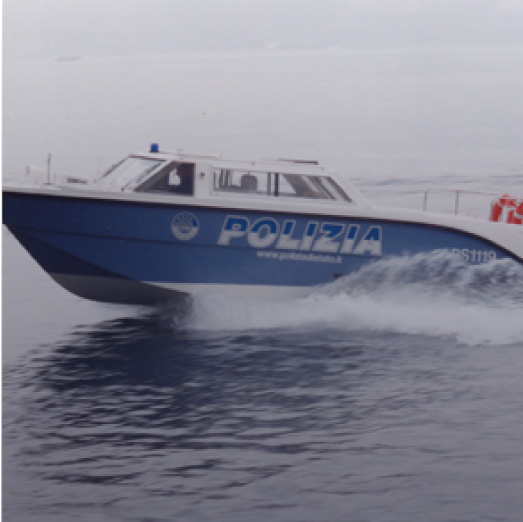 Hull for troop transport in the Venice lagoon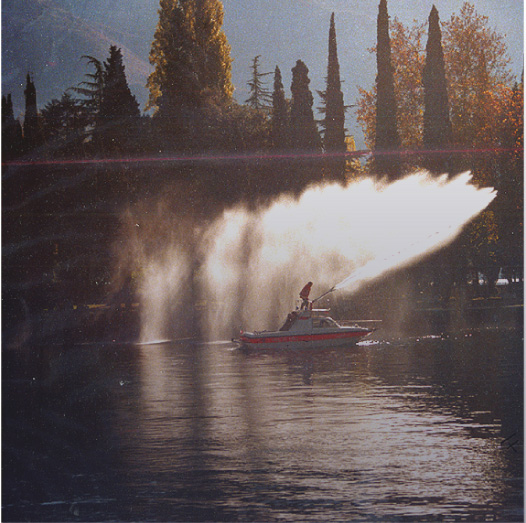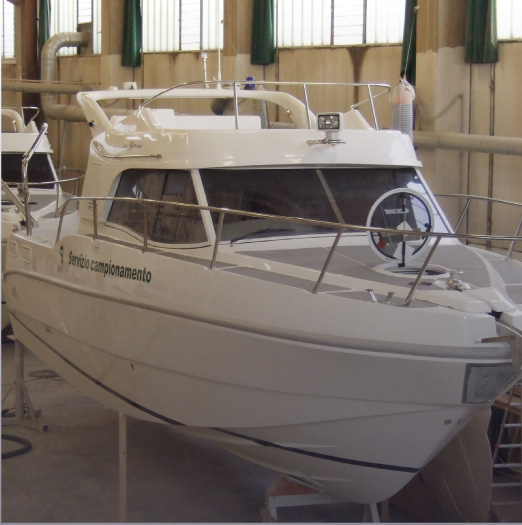 Patrol boat for water sampling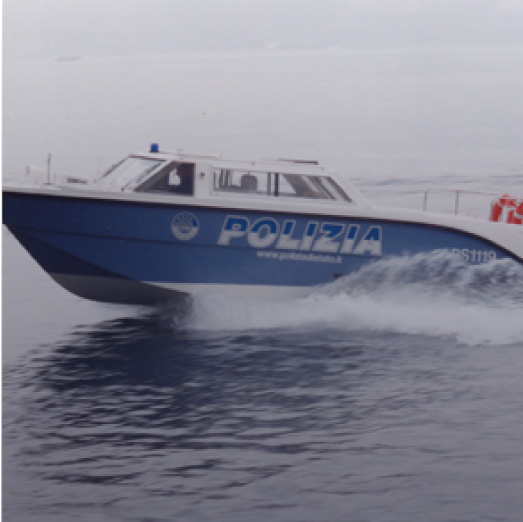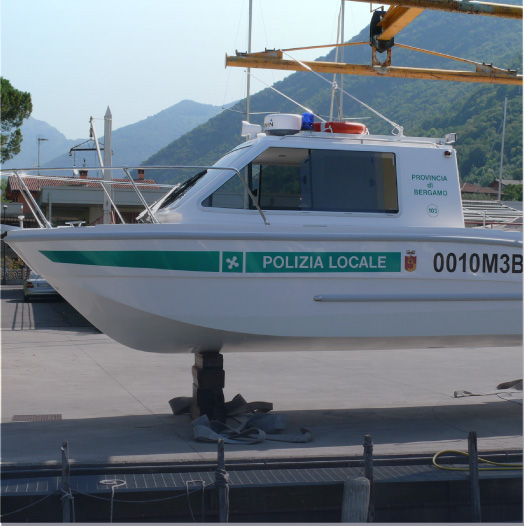 Hull for patrolling inland waters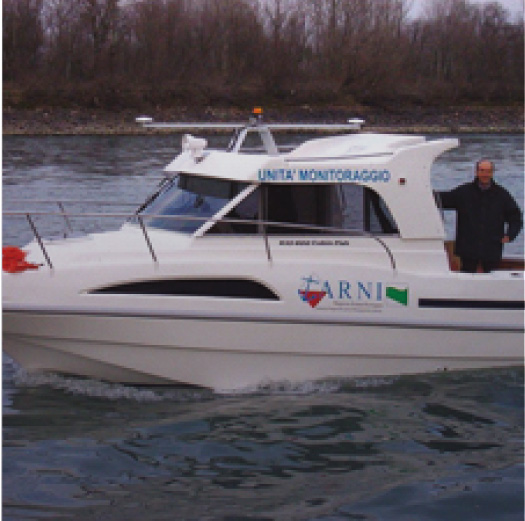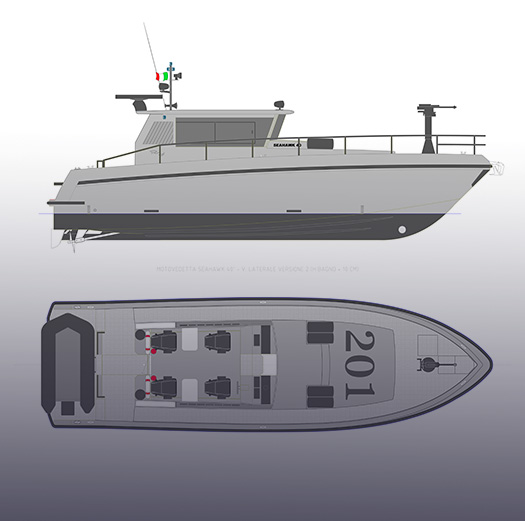 Multipurpose patrol boat 12 mt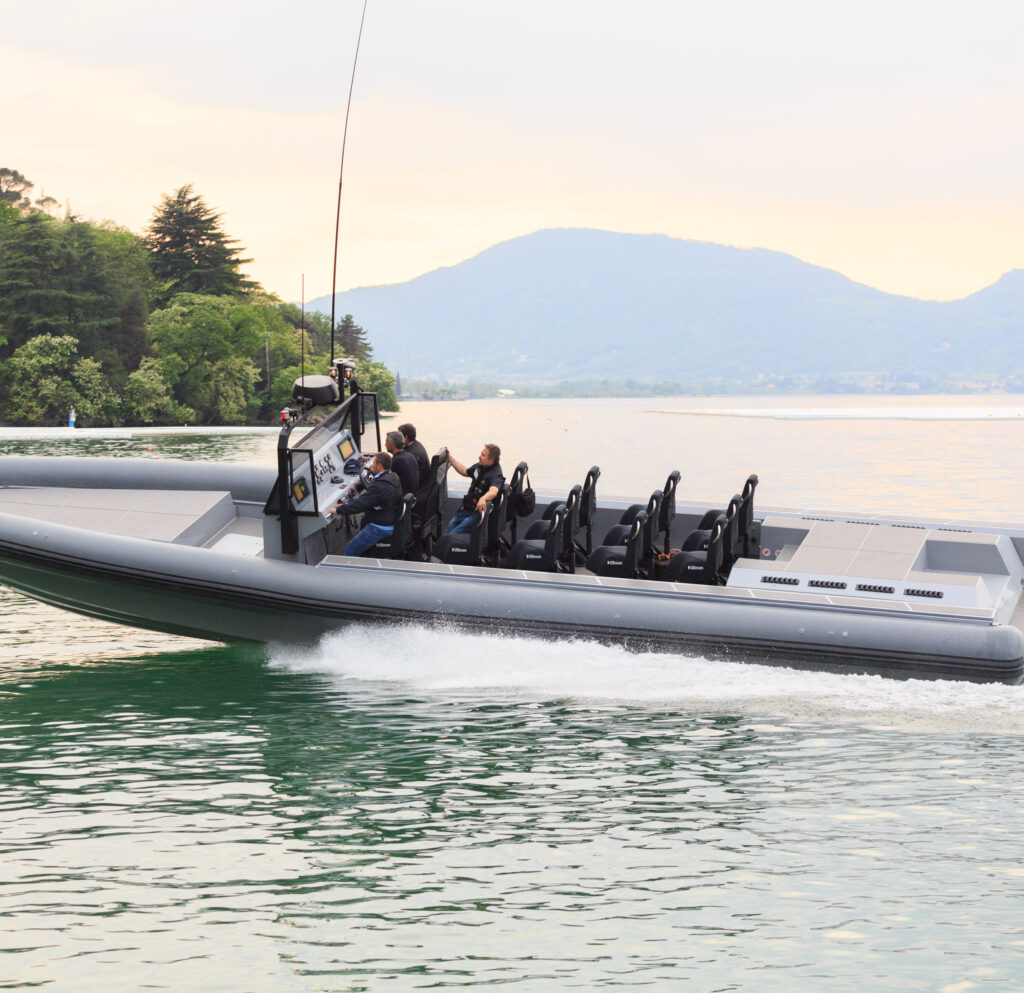 Coastal and security patrol rib
Don't hesitate to contact us to receive more information about our yachts or the services that we offer.